September 22, 2022
Event Recap: Un-Design the Redline Activists and Agitators 2022
Image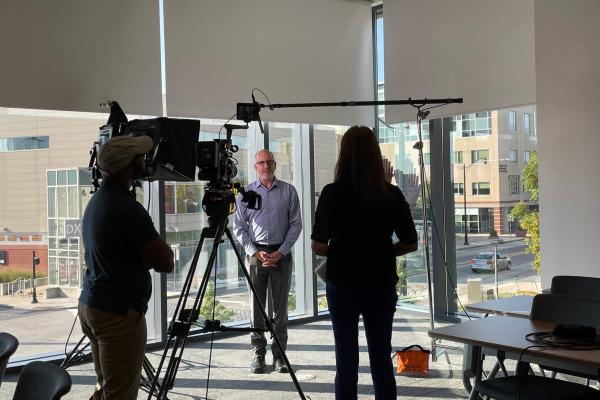 Description
This week, CURA attended the YWCA Activists and Agitators 2022 'Confronting Our Past, Constructing Our Future', Un-Design the Redline Ribbon Cutting event.  Un-design the Redline is an interactive exhibit that explores the history of structural racism caused by the 1938 redlining maps and how this inequality continues to impact our communities today, focusing on the ways in which we can come together to "un-design" these systems with intentionality. This exhibit additionally features CURA's Ghost Neighborhoods of Columbus project, which is currently focusing on the Hanford Village Neighborhood. 
The Un-design the Redline exhibit travels nationally to cities, towns, and communities. It has been localized for Columbus by a committee of local experts and historians, and will travel across the City to multiple locations, including one at Ohio State University. 
See where the exhibit will be next in the link below! 
Advanced
News Filters:
---