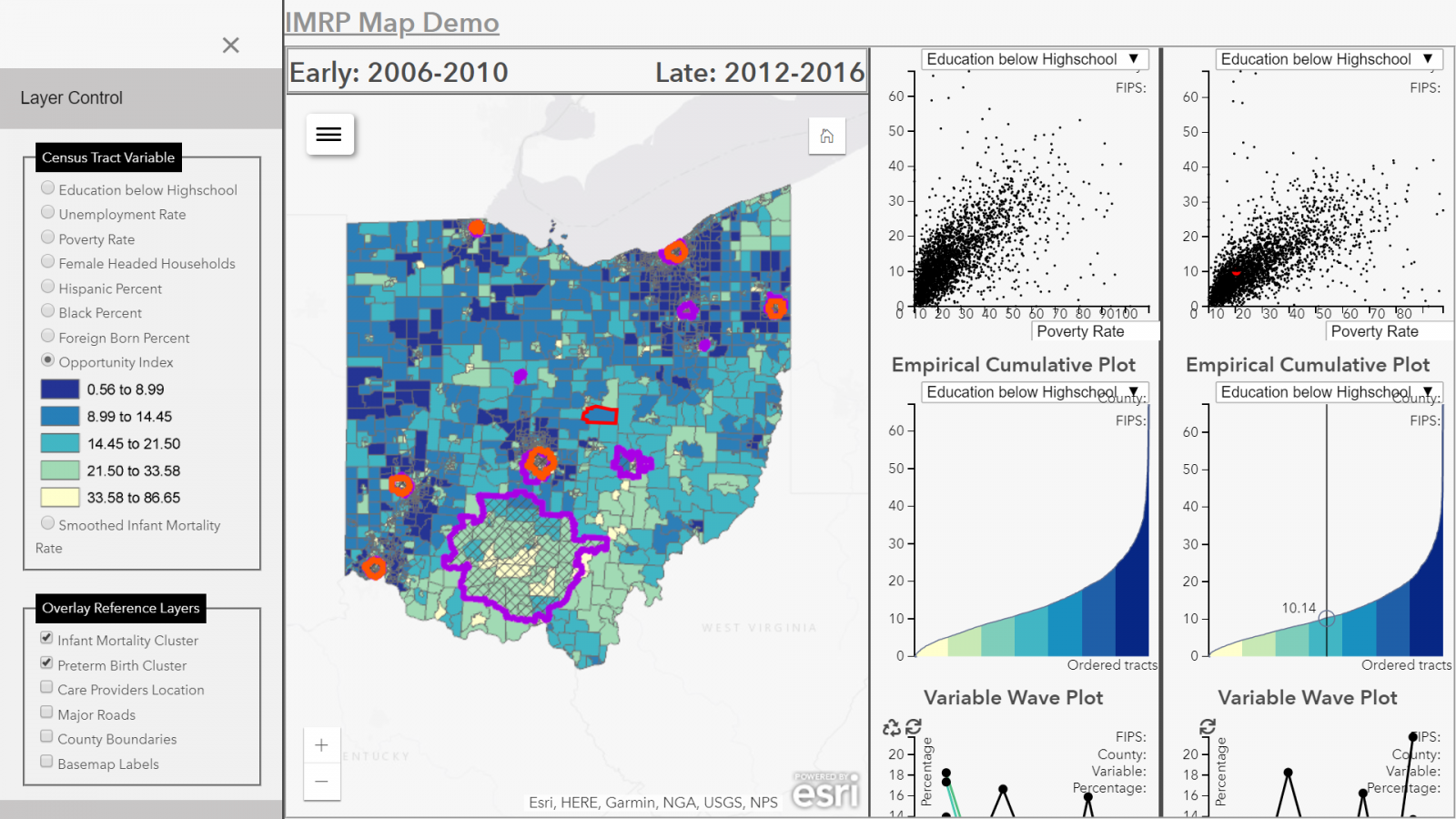 Body
Infant Mortality Research Partnership (IMRP)
For the Infant Mortality Research Partnership (IMRP) – a collaboration between the Ohio Departments of Medicaid, Higher Education, and Health, the Ohio Colleges of Medicine Government Resource Center, and several research groups on campus – CURA developed a web-based spatiotemporal analysis application to study the social determinants of infant mortality and preterm birth in Ohio. The IMRP analytic dashboard is designed to help policy makers understand the spatial distribution of various social, economic, and structural factors which may impact preterm birth and infant mortality in Ohio. This project is funded in part by the Medicaid Technical Assistance Policy Program.  

The overall objectives of this project are to:
examine individual-level and area-level risk factors associated with infant mortality and preterm birth in Ohio. 
examine spatial patterns and clusters of infant mortality and preterm birth.
The IMRP analytic dashboard provides a platform for data analysis to help identify high risk communities in Ohio that can be targeted for interventions or allocation of resources. The application provides access to geospatial data aggregated at the census tract level in the form of interactive maps and charts. It helps provide a deeper understanding of why these communities are at increased risk. This tool is valuable for evaluating the impacts of population-level health interventions and changes in access to healthcare.