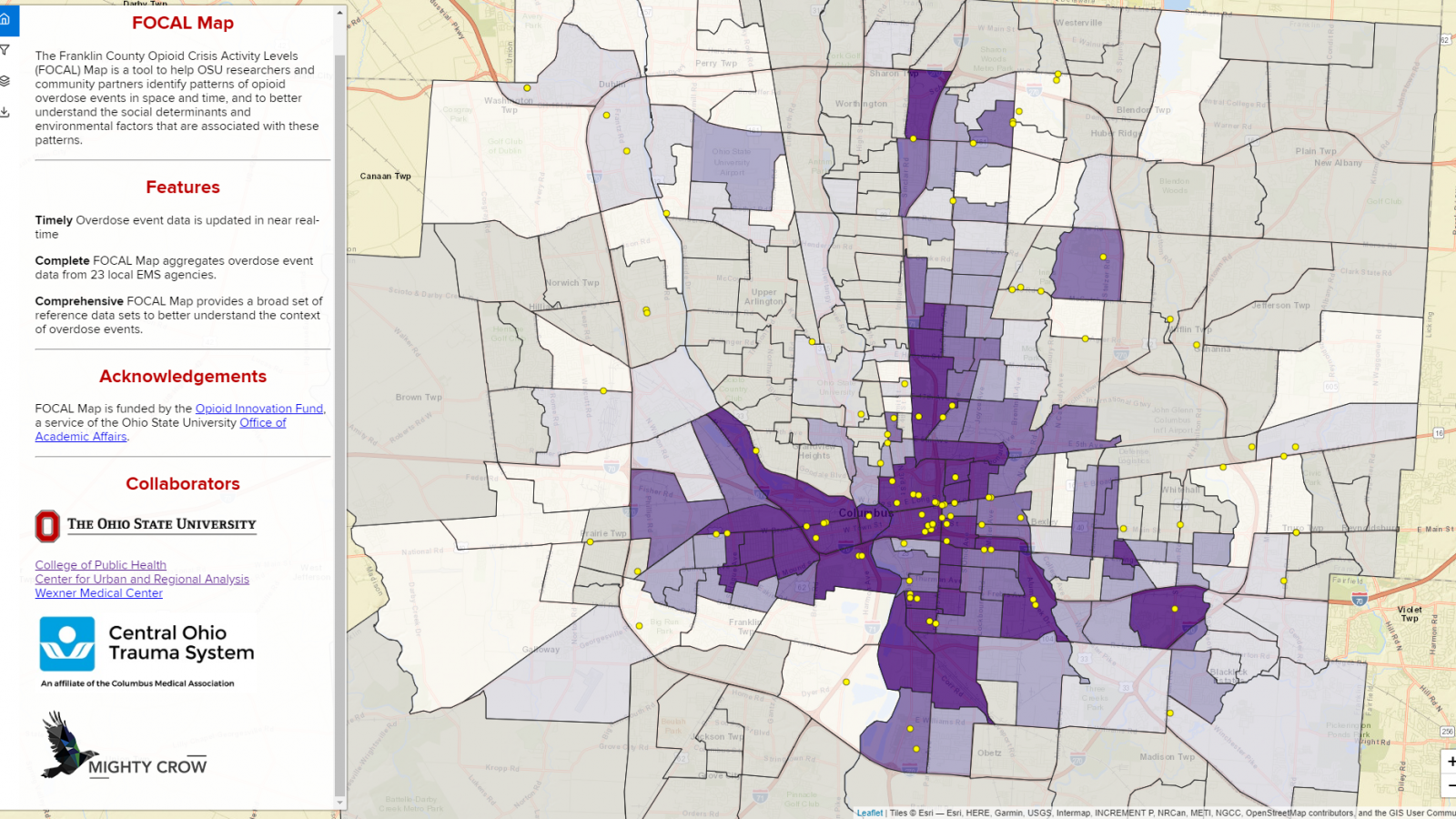 Franklin County Opioid Crisis Activity Levels (FOCAL) Map
FOCAL Map is an interdisciplinary collaboration with researchers from across campus and stakeholders in the community to map opioid overdose incidents with high spatiotemporal resolution and visualize them in the context of relevant socioeconomic and administrative data. This project is supported by the Ohio State University Opioid Innovation Fund. 
This project will achieve two goals:
improve access to real time data for Ohio State and community partners, which will allow us to determine the impact of any planned interventions
work with community partners in Columbus Public Health and treatment providers to plan further outreach to those in recovery desert areas.
The web-based application has geospatial analytics and spatiotemporal modeling capabilities for use by multiple stakeholders including EMS agencies and public health staff, treatment providers and Ohio State researchers. In related efforts, the most relevant distinction between the existing dashboards and this project is 1) the spatial resolution, which will be much higher in the tools used, the integration of data on accessibility, 2) the addition of social determinants of health and 3) the capability for geospatial analytics, which is more informative for making decisions than visualization of data points alone.