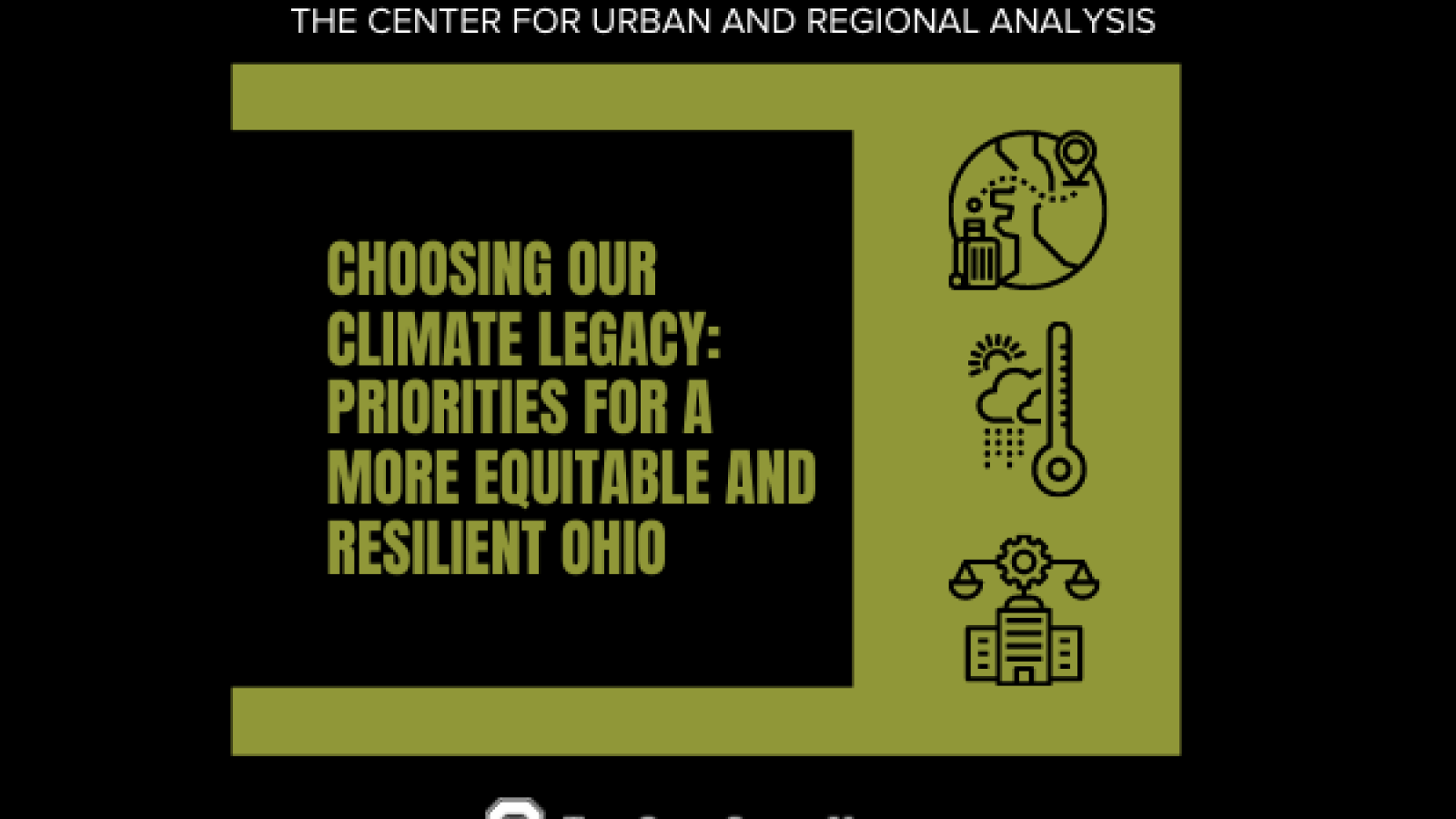 Choosing Our Climate Legacy:
Priorities for a More Equitable and Resilient Ohio
Central Ohio will be getting hotter and wetter, with higher likelihoods of disruptions such as extreme weather, heat, and related stressors such as poor air quality, pandemics, and supply chain failures. We also expect greater in-migration due to increasingly inhospitable environments elsewhere in the country and world. What investments should we make in hard and soft (social) infrastructure to adapt to this future while also making our region more equitable and just? What should communities and businesses in Central Ohio do to ensure we recover gracefully and thrive in the era of shocks and disruptions? What are the tradeoffs and hard choices that we must make?
Spring 2022 // Choosing Our Climate Legacy: Priorities for a More Equitable and Resilient Ohio
Summer 2022// The Impacts of Intel
Fall 2022// Tech in the City