November 1, 2022
SI Launches Sustainability Research Tools
Image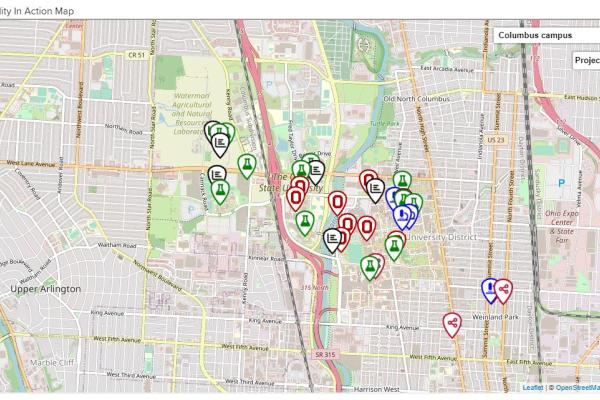 Description
In September, the Sustainability Institute launched the Sustainability Education Web Tool. CURA had the opportunity to design and build the Sustainability in Action Map. This tool offers prospective and current students an opportunity to review in-depth information about undergraduate core-sustainability programs as well as a list of sustainability-related majors, minors, and certificates. Core sustainability programs were identified based on the alignment of their expected learning outcomes with foundational sustainability concepts.

The Sustainability in Action online platform will demonstrate the wide variety of sustainability projects and research occurring on our campuses and beyond that are providing project-based learning and campus as living lab opportunities.
This platform consists of three main components:
Webform – Anyone with a project or research that fits within the platform's sustainability categories can submit information through the webform. Once the submission is approved, it will be uploaded to the database.
Database – Holds all approved entries, with search and filter functions to find specific areas of interest.
Virtual Map – Shows all place-based entries, searchable by topic and/or location.
Advanced
News Filters:
---