February 8, 2021
Outreach Recap: Strengthening Legacy Cities Panel Discussion
Image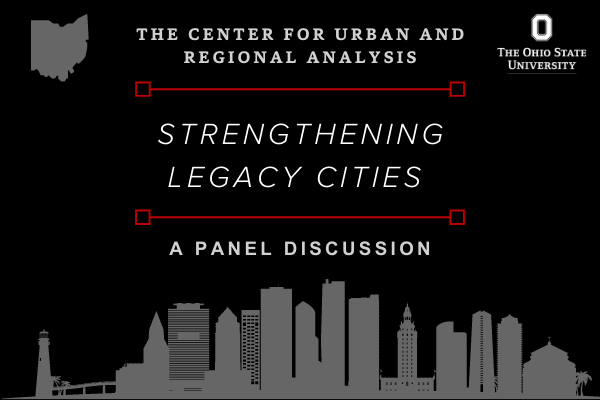 Description
Last month, CURA kicked off our Strengthening Legacy Cities series with a panel discussion from experts living and working around Ohio. Our panelists included:
Ian Beniston AICP, HDFP - Executive Director of Youngstown Neighborhood Development Corporation (YNDC)
Anthony (Tony) Richardson - Executive Director of The Nord Family Foundation
Alison Goebel - Executive Director of Greater Ohio Policy Center
Jason Segedy - Director of Planning and Urban Development City of Akron
This discussion was lively and very informative. If you want to learn what legacy cities around Ohio are doing to revamp their communities, watch the video below!
News Filters:
---