November 25, 2013
GIS Day 2013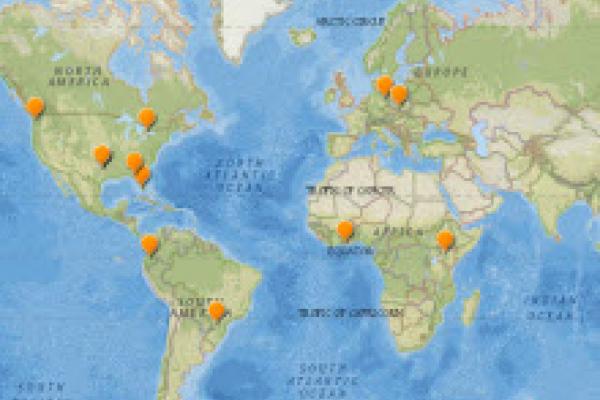 On November 20th, CURA joined OSU's Enterprise GIS Manager and the GIS Club to host GIS Day at the Ohio Union.
A wide range of visitors from students to faculty and staff as well as members of the Columbus community stopped by throughout the day.
Representatives from Esri, the City of Dublin, Franklin County Auditor's Office, and GeoAMPS also joined in the day's activities.
The GIS Club also announced the winners of its story map competition during GIS Day. Esri's story map team generously provided feedback on each of the maps.
NBC4's Ben Gelber produced a feature on Geography Awareness Week and GIS Day following the events.
We're already busy planning for next year's GIS Day on November 19, 2014, and we'd love to hear from you if you have any suggestions. Email us at cura@osu.edu.
---