November 1, 2022
Event Recap: MORPC Summit on Sustainability
Image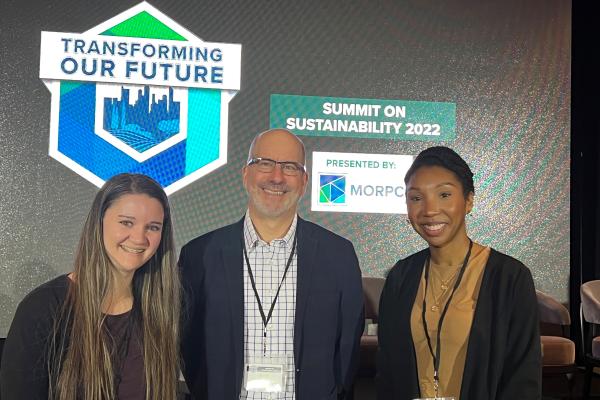 Description
Last month, CURA attended the 2022 MORPC (Mid-Ohio Regional Planning Commission) Summit on Sustainability. This year's event theme, Transforming Our Future, featured various sessions in which speakers explored sustainability through the lens of diversity, equity, and inclusion.
This year's keynote speaker, Alan Walts, Environmental Protection Agency, Region 5, Director of Tribal and Multi-media Programs Office, focused on environmental justice issues and how the U.S. EPA is ensuring that everyone has a voice in decisions that affect their land, air, and water. Luncheon speaker Nichole Oocumma, PhD, SHRM-CP, Director of Talent Development, CareSource, discussed how to be an inclusive leader when working on sustainability initiatives with Central Ohio communities.
CURA director, Harvey Miller, was included in the Making Plans in "Unprecedented" Times panel.
News Filters:
---