Image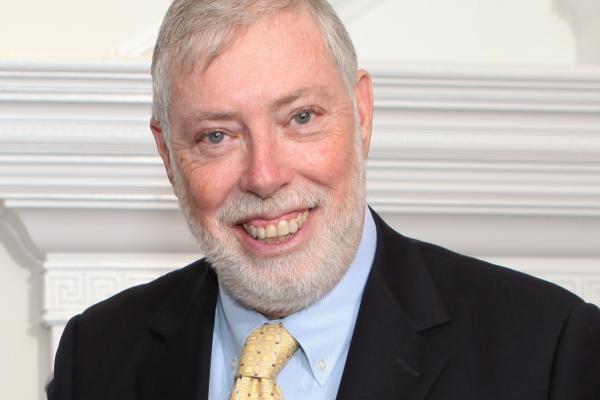 September 20, 2016
4:00PM - 5:00PM
Location
Wexner Center Film/Video Theater, 1871 N. High Street, Columbus, OH 43210
Date Range
Add to Calendar
2016-09-20 16:00:00
2016-09-20 17:00:00
Street Smart: The Rise of Cities and the Fall of Cars
Sam Schwartz is CEO of Sam Schwartz Engineering, a firm that specializes in urban transportation planning and engineering. He also writes the "Gridlock Sam" column in the New York Daily News. He introduced the word "gridlock" into the lexicon during the 1980 NYC Transit strike. A former NYC Traffic Commissioner he is expert at getting people out of their cars and into other forms of transportation. Mr. Schwartz has created many win-win-win situations whereby traffic moves better, pedestrians are safer and the community gains more sidewalk and green space.  He's been called an Urban Alchemist for making grass grow from asphalt. He began his transportation career as a NYC cab driver. He has a B.S. in Physics from Brooklyn College and a M.S. in Engineering from the University of Pennsylvania. His latest book, StreetSmart, a look at the millennial revolution in transportation and what it means for the future, was released in September 2015. Please RSVP Mr. Schwartz has been recently featured in the following articles:"New York 101: Why are the streets always under construction?"—The New York Times, 8/18/2016"When New York City tried to ban cars—the extraordinary story of 'Gridlock Sam'"—The Guardian, 6/1/2016"This Transportation Engineer Won't Give Up on Moving New York City"—Next City, 5/2/2016"Former NYC Traffic Commissioner 'Gridlock Sam' On Board with Mayor De Blasio's proposed Brooklyn-Queens streetcar"—New York Daily News, 2/7/2016"Why a car-centric transportation plan is folly for L.A."—Los Angeles Times, 9/2/2015 Praise for Sam Schwartz"King of the Roads and Traffic Boss."—New York Post"The Man with the Plan."—New Yorker "Transportation Guru."—Huffington Post"Traffic Czar."—Crain's New York"[The] Wayne Gretzky of Traffic Planning."—Windsor Star"'Gridlock' Sam Schwartz has seen every type of traffic and transportation triumph, tragedy, disaster, and design in his storied career."—Toronto Sun"Sam Schwartz is the world's leading authority on [traffic]."—Interview Magazine"The éminence grise of traffic circles."—New York Times"One of the country's leading transportation engineers."—Gothamist 
Wexner Center Film/Video Theater, 1871 N. High Street, Columbus, OH 43210
OSU ASC Drupal 8
ascwebservices@osu.edu
America/New_York
public
Date Range
Add to Calendar
2016-09-20 16:00:00
2016-09-20 17:00:00
Street Smart: The Rise of Cities and the Fall of Cars
Sam Schwartz is CEO of Sam Schwartz Engineering, a firm that specializes in urban transportation planning and engineering. He also writes the "Gridlock Sam" column in the New York Daily News. He introduced the word "gridlock" into the lexicon during the 1980 NYC Transit strike. A former NYC Traffic Commissioner he is expert at getting people out of their cars and into other forms of transportation. Mr. Schwartz has created many win-win-win situations whereby traffic moves better, pedestrians are safer and the community gains more sidewalk and green space.  He's been called an Urban Alchemist for making grass grow from asphalt. He began his transportation career as a NYC cab driver. He has a B.S. in Physics from Brooklyn College and a M.S. in Engineering from the University of Pennsylvania. His latest book, StreetSmart, a look at the millennial revolution in transportation and what it means for the future, was released in September 2015. Please RSVP Mr. Schwartz has been recently featured in the following articles:"New York 101: Why are the streets always under construction?"—The New York Times, 8/18/2016"When New York City tried to ban cars—the extraordinary story of 'Gridlock Sam'"—The Guardian, 6/1/2016"This Transportation Engineer Won't Give Up on Moving New York City"—Next City, 5/2/2016"Former NYC Traffic Commissioner 'Gridlock Sam' On Board with Mayor De Blasio's proposed Brooklyn-Queens streetcar"—New York Daily News, 2/7/2016"Why a car-centric transportation plan is folly for L.A."—Los Angeles Times, 9/2/2015 Praise for Sam Schwartz"King of the Roads and Traffic Boss."—New York Post"The Man with the Plan."—New Yorker "Transportation Guru."—Huffington Post"Traffic Czar."—Crain's New York"[The] Wayne Gretzky of Traffic Planning."—Windsor Star"'Gridlock' Sam Schwartz has seen every type of traffic and transportation triumph, tragedy, disaster, and design in his storied career."—Toronto Sun"Sam Schwartz is the world's leading authority on [traffic]."—Interview Magazine"The éminence grise of traffic circles."—New York Times"One of the country's leading transportation engineers."—Gothamist 
Wexner Center Film/Video Theater, 1871 N. High Street, Columbus, OH 43210
Center for Urban and Regional Analysis
cura@osu.edu
America/New_York
public
Description
Sam Schwartz is CEO of Sam Schwartz Engineering, a firm that specializes in urban transportation planning and engineering. He also writes the "Gridlock Sam" column in the New York Daily News. He introduced the word "gridlock" into the lexicon during the 1980 NYC Transit strike. 
A former NYC Traffic Commissioner he is expert at getting people out of their cars and into other forms of transportation. Mr. Schwartz has created many win-win-win situations whereby traffic moves better, pedestrians are safer and the community gains more sidewalk and green space.  He's been called an Urban Alchemist for making grass grow from asphalt. 
He began his transportation career as a NYC cab driver. He has a B.S. in Physics from Brooklyn College and a M.S. in Engineering from the University of Pennsylvania. His latest book, StreetSmart, a look at the millennial revolution in transportation and what it means for the future, was released in September 2015.
Mr. Schwartz has been recently featured in the following articles:
"New York 101: Why are the streets always under construction?"
—The New York Times, 8/18/2016
"When New York City tried to ban cars—the extraordinary story of 'Gridlock Sam'"
—The Guardian, 6/1/2016
"This Transportation Engineer Won't Give Up on Moving New York City"
—Next City, 5/2/2016
"Former NYC Traffic Commissioner 'Gridlock Sam' On Board with Mayor De Blasio's proposed Brooklyn-Queens streetcar"
—New York Daily News, 2/7/2016
"Why a car-centric transportation plan is folly for L.A."
—Los Angeles Times, 9/2/2015
Praise for Sam Schwartz
"King of the Roads and Traffic Boss."
—New York Post

"The Man with the Plan."
—New Yorker 

"Transportation Guru."
—Huffington Post

"Traffic Czar."
—Crain's New York

"[The] Wayne Gretzky of Traffic Planning."
—Windsor Star

"'Gridlock' Sam Schwartz has seen every type of traffic and transportation triumph, tragedy, disaster, and design in his storied career."
—Toronto Sun

"Sam Schwartz is the world's leading authority on [traffic]."
—Interview Magazine

"The éminence grise of traffic circles."
—New York Times

"One of the country's leading transportation engineers."
—Gothamist
Events Filters:
---